Four NFL Players Detained In London Prior To International Game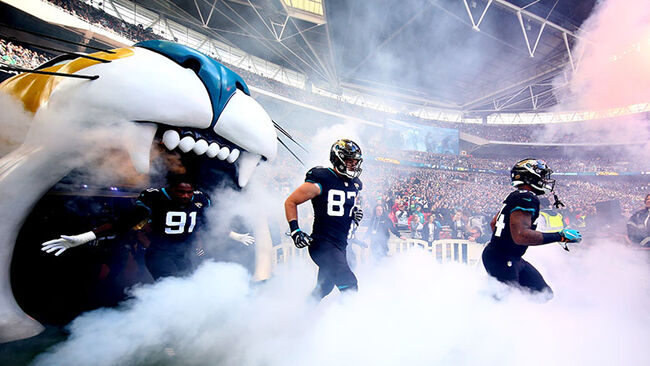 Four players from the Jacksonville Jaguars were detained in London on Saturday (October 27) evening following a dispute over a $64,000 bar tab. Safety Barry Church, cornerback D.J. Hayden, safety Ronnie Harrison, and safety Jarrod Wilson attempted to leave the London Reign Nightclub in Piccadilly without paying their bill. The venue called the police, who issued a statement saying they received "reports of a fight" breaking out.
"Officers attended and spoke with a group of males who had allegedly been attempting to leave the venue without paying a large bill," reads a Scotland Yard statement. "Four men aged in their 20s were subsequently arrested on suspicion of fraud by false representation and taken to a central London police station for questioning. They were all subsequently released with no further action."
The Jaguars issued a statement saying the team will handle the matter internally.
"The matter is being resolved, and the players are with the team," the Jaguars said. "Any discipline will be handled internally."
Photo: Getty Images